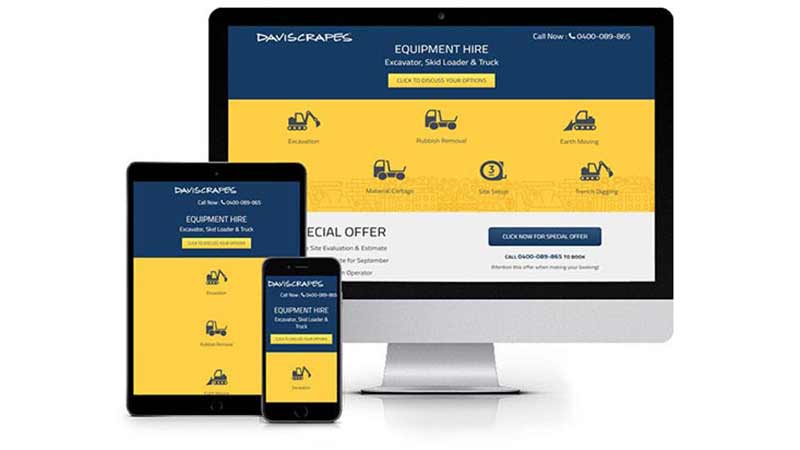 Would you like to work with us?
Let's have a talk and work out if we're a good match for each other.
PPC Advertising Case Study
The Brief
This client was in a pickle. They owned a lot of valuable equipment including excavators, trucks and skid loaders. However, their equipment wasn't being used. They had to find a way of letting the people Melbourne know that all this useful equipment was available to hire.
That's when they called the Marketing Implementation Clinic.
Our Approach
We kicked off the project with a 'Discovery Session' in which the client and Marketing Clinic discussed the business situation in an effort to better understand Daviscrapes' target audience.
It was decided to keep things simple. The most obvious customer profile was someone who was working in the field, and had an immediate need for the equipment. They would use the Google Search Engine to search for equipment to hire, click on a SERP advert, go through to the landing page, check that equipment was suitable, and make the booking.
Marketing Clinic then went to work building:
The landing pages,
The Google SERP adverts,
The tracking system to monitor leads (phone calls and web forms),
A 'Return On Investment' reporting portal.
It was important to get the landing page right. We know that you typically have 30 seconds to communicate your message before the visitor wanders off to the next supplier. We therefore designed a landing page that was both simple and informative.
The client were delighted with the results and extremely happy when the system generated a paying customer in week 1!