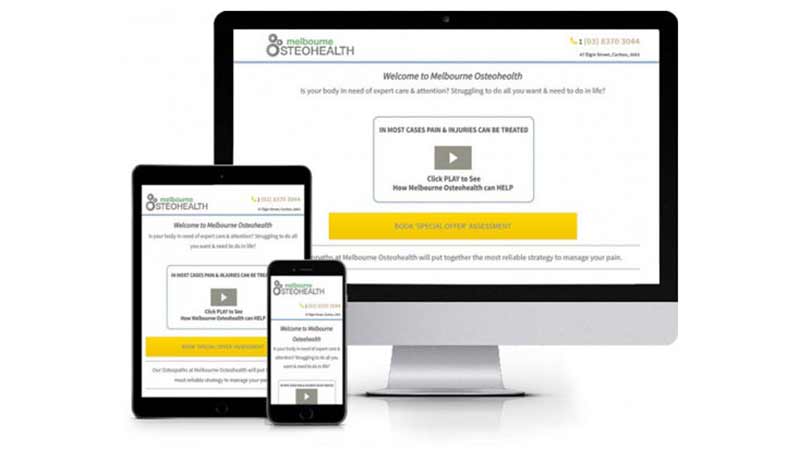 Would you like to work with us?
Let's have a talk and work out if we're a good match for each other.
PPC Advertising Case Study
The Brief
This osteopath business were already happy with their website. However, they were very worried about the amount of money they were spending each month on Advertising.
Their main problem was that they just didn't know if they were getting a return on their investment. The reports they were receiving from their marketing company were vague, and there was no way of telling if their extra website traffic was translating into additional customers and revenue.
Our Approach
We kicked off the project by designing a selection landing pages.
Our Advertisements were targeting different audiences and it was important that a consistent message was communicated from the advert through to the landing page. For example, an advert targeting people who were interested in understanding more about back pain were taken through to a landing page that talked specifically about back pain. So too with neck pain, remedial massage and so on.
We then tracked visitors as they filled in web forms on the landing pages. We also tracked phone calls from people that had arrived on the website. and presented these leads in their "Reporting Dashboard".
These leads were compared against customer lists to work out which leads turned into new customers, and which of these leads were previous customers.
This allowed Melbourne Ostehealth to calculate a Return On Investment, and allowed Marketing Implementation Clinic to continuously improve the system.