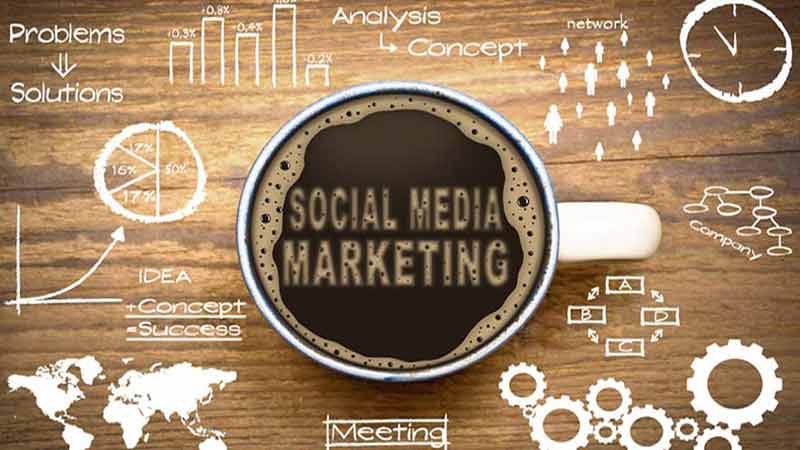 Would you like to work with us?
Let's have a talk and work out if we're a good match for each other.
What is social media marketing?
Social media marketing  is the strategy of using a series of social media websites to gain website traffic. This strategy is based on user generated content, whereby the community of users creates and populates these websites full of content. Social media sites include:  Facebook, LinkedIn, YouTube or other social news sites such as Digg, Reddit or Delicious.
Why social media marketing?
It is an effective way to increase your brand as it puts you and your business in front of thousands of potential people
Generates new leads at low or no cost
Great tool to deepen relationships with existing customers  and stay top of mind
Powerful tool for real time communication
Build an asset in your business – to sell your business in future
Different social media channels
There are numerous media channels in the social/ media landscape.  Therefore, it is imperative to narrow in on channels that provide the best results. The six  major media channels include:
Facebook
Instagram
Google+
LinkedIn
Twitter
Pinterest
Other important social media platforms include:
Flickr – share photos
iTunes – video podcasts
Issuu – sharing documents
SlideShare – sharing presentations
Free strategies to generate more leads
1. Invite all friends and clients
2. Publish great content. If people like it and share it you will reach more people
3. Create a weekly social media planner. The threshold for LinkedIn is three times per week, whereas on Facebook it is acceptable to make up to one post per day. On Twitter you may make between 5 – 20 tweets per day. With all social media channels ensure that you maintain the 1/5 ratio, that is, only promote yourself 20% of time  and add value 80% of the time.
Other tips to creating a  Social Media plan include:
Put out a good piece of content per day.
Need to have a structure to plan ahead.
Have a theme for each day of the week – min 3 per week, max 7 per week
Eg Monday Inspiration – (pinterest – success quotes – 52 quotes)
Tuesday – Video day
Wednesday – promotio9nal day – promote your products/ services
Thurs – Ask a question or answer a question
Friday – share a photo
Sat / Sun – useful article
Other ideas – product reviews/ testimonials, personal update, business news
Monthly planner
Use it for both email and social
Story Arcs
If you want to have engaging content you need to share stories
Eg build up to an event – eg opening a restaurant.. eg 2 weeks before opening flooring has arrived.
When planning social media – one post shouldn't be an island. Have overarching themes that bring stories to life
Communications Planner
Print off public holidays, charity events. Build posts around social events
Then print off business social calendar – eg attending trade shows, list of speaking engagements, eg in retail sales eg xmas, EOFY sale. Combination of business and personal
Start to drop in these key events. Eg Anzac day – post, eg holiday – build a story arc around it, eg 6-7 posts around a month. Eg building a graffiti wall at paint ball venue (one event can become 10 posts over a month)
Can fill up half or your social media calendar by events. The weekly set posts become your safety nets.
Branding yourself as an interesting person so people want to buy from you
At the start of each month put aside an hour to write your posts emails for the month
Mix it up – dont' use same strategy all the time..
5. Join relevant groups and post relevant content
Find top 25 groups in your industry. Is group open or closed? Check editorial conditions/ rules (ie cant pitch your business) . Where is group based?
Break the 25 groups into each 5 days of the week. Look at groups at what conversations are taking place- Make posts, share comments, add value, position yourself as someone helpful etc. When you have good useful comments you can then share it with groups. Which then leads to more business/ subscribers.
Process:
Search for main keywords. Narrow it down to groups only. Identify best 25 groups (or start with 10)
Request to join groups. Add value.