Get more bucks for your bang!
We'll digitise your sales & marketing - starting with a new website & lead generation system.
Our digital sales and marketing solution will:
Realise hidden profits in your Sales and Marketing systems by speaking with us.
Find, win & keep more clients
Our process guides prospects through the complete customer journey. You're new clients seamlessly transition from an unknown to a paying customer. It's both a Lead-Generator and a Deal-Closer.
This allows us to be truly ROI focused. Success is easy to measure with Marketing Clinic. Don't worry about impressions, clicks & conversions - just check your bank statement.
Let's meet up and work out how our process can benefit your business.
This case study was achieved for a client in September 2019. Book a meeting so that we can work out if the same strategies can be used for your company.
A personalised experience for your prospects
Your prospective client will receive personalised & relevant messaging throughout their customer journey.
1
RIGHT message
Create a suitable message for all stages of the customer journey - from the education stage (ebooks & videos) to the buy stage (limited-time offers).
2
RIGHT person
Target likely clients. Educate them on your solution to their problem. Track them and assess their readiness to buy.
3
RIGHT place
Choose the RIGHT platform (Google, Facebook, Instagram, LinkedIn or Email.).
Congrats - job done!
Browse through some of our Blog posts & gain knowledge and understanding about the latest digital marketing solutions.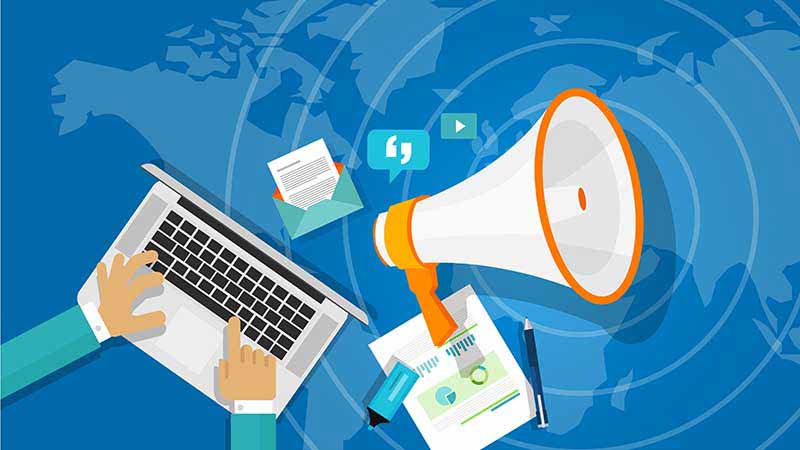 This 'How To' guide provides you with a template that will: Help you write engaging…
We are not just a pretty interface!
Here are 4 excellent reasons to work with us.
FULL SERVICE AGENCY

We have a proven track record in a range of services including Website Development, PPC and SEO. Uniquely, we work with all small business sizes including 'very small' business. Our strategies are tried and tested and we have the essential skills to cover all your needs. 

TECHNICAL

Our team is technically strong and we're dedicated to updating our skills & tools in order to keep ahead of the changing digital marketing landscape. We invest in the latest tools and strategies. Our solutions are data-driven and supported by logic and analysis.
OUR 'JAB JAB POW' PROCESS IS A WINNER

We have a battle-tested process for delivering a predictable money-making marketing system to small business. You stick $1 in - and you get $3, $5 or even $10 back. Your new marketing system will not only generate leads, but also convert leads into customers. 

CREATIVE

We understand that creative design plays an important role in your ability to communicate a message effectively. It also helps position you as an authority & leader in your market. Our creative team is heavily involved in developing solutions for your business. 
Are you hungry for the details of our process? We love talking about the mechanics of our strategy and how to make decisions based on actual data rather than guesswork. Transparency is key to our philosophy. See our top frequently asked questions in more detail.